Crown St. AMC Infant Program
The Crown Street AMC Infant Program is a wonderful experience for these little ones.
Enrolling your child into an infant program at a daycare or school can be a great decision for both you and your child.
Here are some of the benefits of an Infant Program:
Socialization:

 Infants who attend daycare have the opportunity to interact with other infants and toddlers on a regular basis. This helps them develop social skills such as sharing, taking turns, and cooperating.

Early learning:

Infant daycare programs often provide a variety of learning activities that help infants develop their cognitive skills. These activities may include singing songs, reading books, playing with toys, and exploring their environment.

Caregiving:

Infant daycare providers are trained to provide your child with the necessary care. This includes feeding, diapering, cleaning, and providing comfort.

Parent education:

 Many daycare providers offer parent education classes. These classes can help you learn about child development, parenting skills, and nutrition.

Peace of mind:

Knowing that your child is in a safe and loving environment will give you peace of mind. This can allow you to focus on your work or other activities without worrying about your child.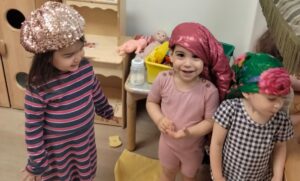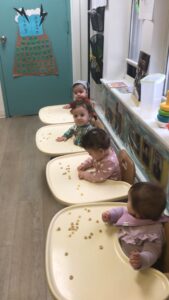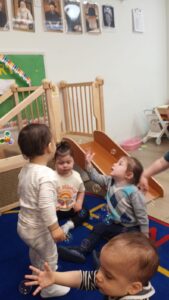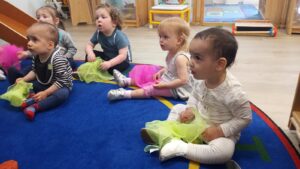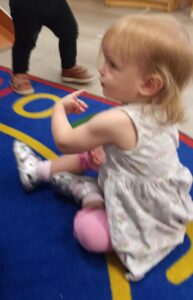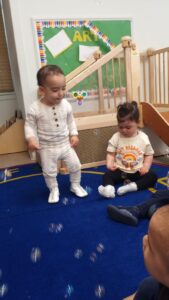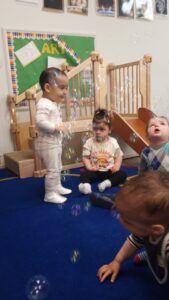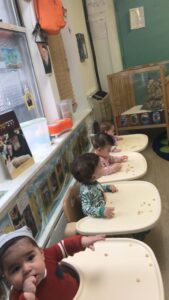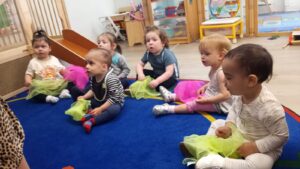 If you are considering enrolling your infant in daycare, be sure to do your research and choose a program that is right for your child. Look for a program that has a warm and nurturing environment, qualified staff, and a variety of learning activities.
Here are some additional tips for choosing an infant daycare program:
Visit the program in person and meet the staff.
Ask about the program's curriculum and learning goals.
Find out about the program's policies on discipline and safety.
Get references from other parents who have used the program.
Making the decision to enroll your infant in daycare can be a big one. But with careful research, you can find a program that is right for your child and your family.
Follow AMC on Facebook for more happenings and photos from our various locations. We're also on Instagram!
---