St. Patrick's Day Celebrations at All My Children Daycare
What fun we had celebrating St. Patrick's Day at All My Children.
The children and staff dressed up, and we had many tasty treats. The kids created arts and crafts to celebrate St. Partick's Day with Leprechauns and lucky four-leaf clovers. So much GREEN!
See some photos below of the children at some of our AMC sites. For those who celebrate, we hope you had a great St. Patrick's Day!
Click on any photo below to enlarge it.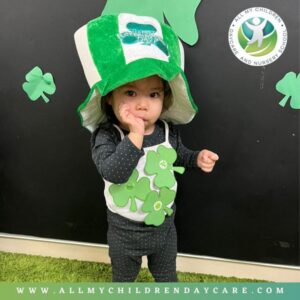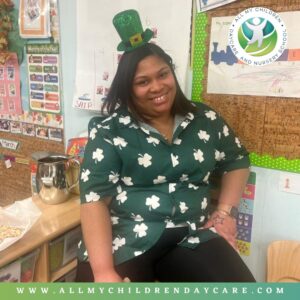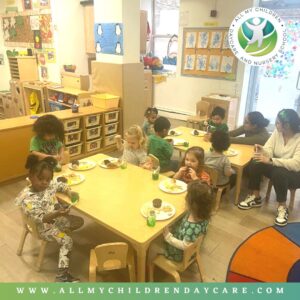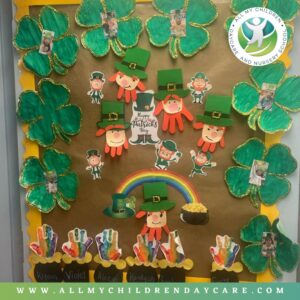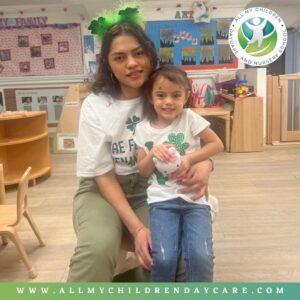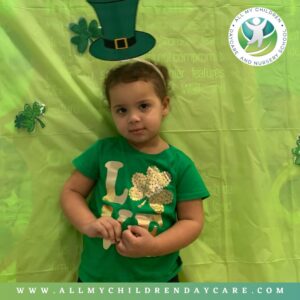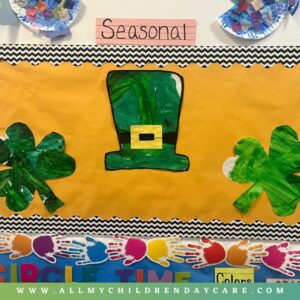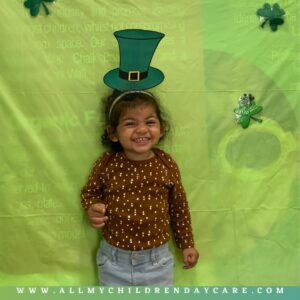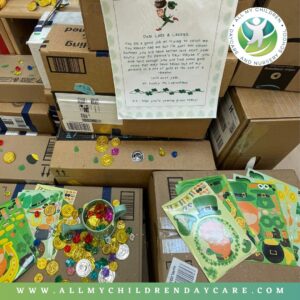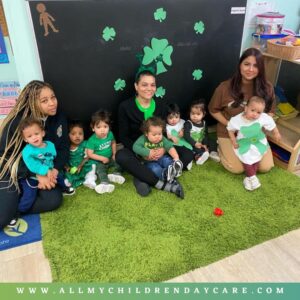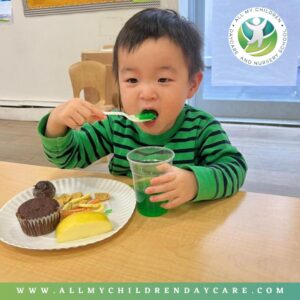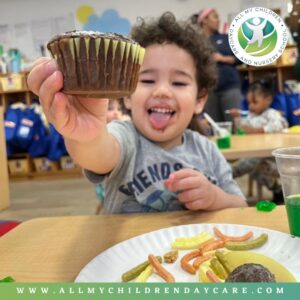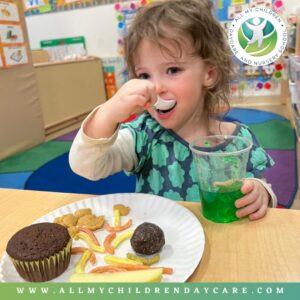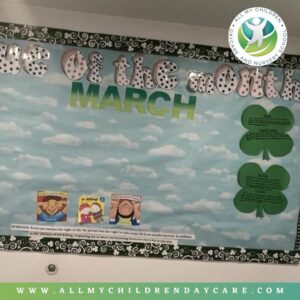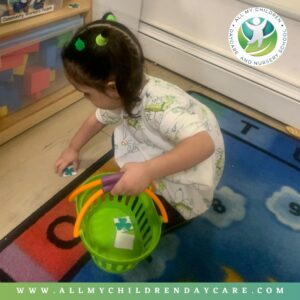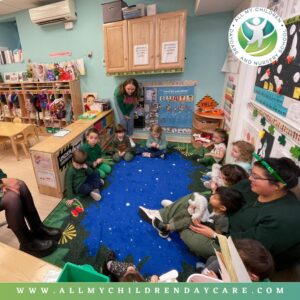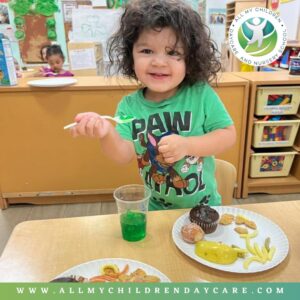 See more photos like these on our AMC Facebook page.