Look around your workspace right now.
Do you see stacks of papers? Sticky notes clinging for dear life to your computer monitor? File cabinets hiding disorganized documents from the year who-knows-when? 😬
If any of this feels familiar, it could be time to digitize. 
The best part? Offering digital options at your childcare centers doesn't have to be nearly as tough as you might think. 🙌
The

i

mportance of

offering digital options

by automating

c

enter

manag

ement
From video rentals to grocery shopping, every major industry has undergone its share of digital transformation — and childcare is no exception.  
Our research at LineLeader has found that top-performing childcare centers are already using automation to achieve an average enrollment conversion rate of 91%. And the benefits of digitization don't stop there. 
However, for every win with automation, our report also found an often large and untapped opportunity for greater growth by leveraging digital tools across the entire childcare journey — from enrollment to re-enrollment. 
As with so many industries before, the childcare centers of the future will be those that take early action to embrace digital transformation for the benefit of their staff, families and the young children in their care. 
Example of automated enrollment 
What does it actually mean to digitize your childcare business?
When we say "digitize" we're not just talking about using email or updating your website.  
Digitization can transform your childcare organization from A to Z, freeing up valuable time for your staff and putting families at the center of your work where they belong. 
Here is just a snapshot of the many manual processes that could be better handled digitally: 
In an age when 30% of Gen Z has never even written a check, manual processes just can't deliver the seamless experience families have come to expect.  
Paper-based enrollment, crinkled-up daily sheets, paper checks — all of this and more can be replaced with easy digital alternatives. With the right childcare experience platform, digitization can also give you everything you need to run your business all in one place.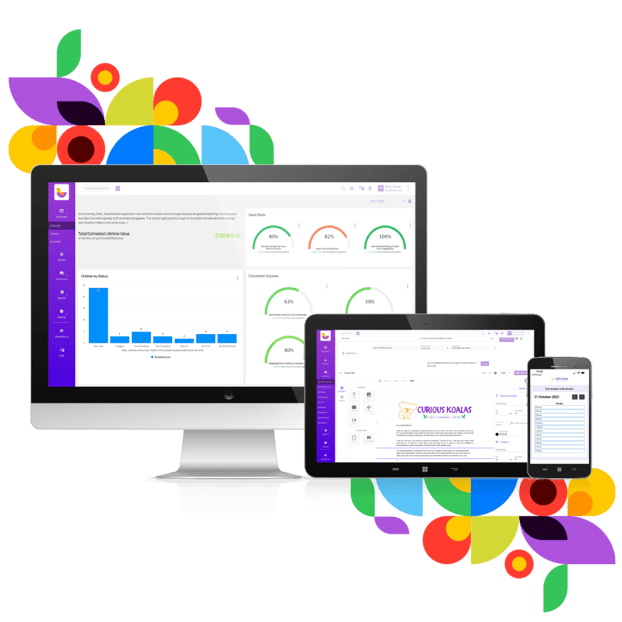 LineLeader platform
One

reason why

going digital is (much) easier than you think

.
In this day and age, parents and guardians do not want to fish through sticky backpacks for paper reports. Technology is already a central part of our everyday lives and with the rise in Millennial and Gen Z parents. So, providing your families with digital options is no longer a choice — it's a must.  
Despite many centers finding early success with automation, the entire enrollment to re-enrollment experience often leaves a lot to be desired: 
Too much time is wasted on data entry and manual processes.

 

A lot of funds are spent on paper forms, printing, and postage.

 

Families receive irregular emails with general updates

 

Families get a crumpled-up paper report in their child's bag each day that they may (but probably won't) see.
With this much room for improvement, many of today's families (and staff) aren't getting the experience they crave. 
And unfortunately, that adds up to lower retention rates. In fact, our 2023 Benchmark Report found that less than 30% of families re-enroll for care. That means up to 70% of your revenue could be walking out the door at the end of each school year.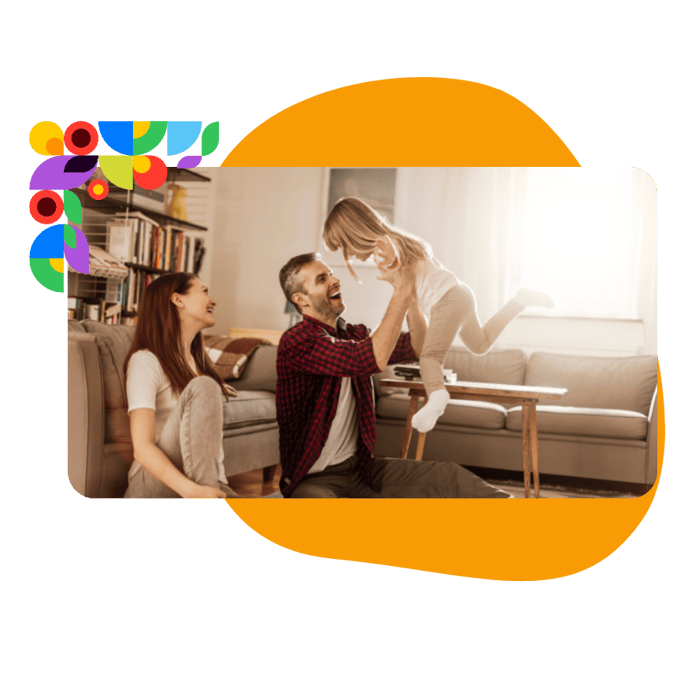 Happy family
---
Digital options are here to stay – transform
your
center toda
y.
Today's digitally native families want a simplified customer experience. They want everything related to their child in one place where they can instantly message your team, pay their bill, and check their child in and out of your center each day. 
Fortunately, an easy-to-use, mobile-friendly childcare app can help you meet modern families where they are by giving them everything, they need for their child's care straight on their mobile device.  
By combining your childcare enrollment, management, and engagement systems into one streamlined digital center — you make it easy for parents and caregivers to get the information they need when they need it. 
And LineLeader does this perfectly. It's the first full-featured customer relationship management system, family engagement app, and childcare management system neatly bundled as a tidy all-in-one platform for childcare. 
We're here to help you lead your centers to a brighter tomorrow. 
Already a User or Simply Want to Learn More? 
Check out our how-to guide: 5 Reasons Digitizing Your Childcare Center Is Easier Than You Think.
Not a User Yet?
Schedule a free demo to learn about the first and only true all-in-one platform for childcare.