Dallas, TX – January 19th, 2023
LineLeader by ChildcareCRM Community, 
Thanks for checking out our 2023 Benchmark Report. For the past decade, we've analyzed aggregate data from our 6,000 childcare center customers across five countries to identify ways to help you boost enrollment and retention. This year, we're also including results from our survey of 3,500 childcare professionals to share insights on what drives a great childcare staff and family experience. 
Learn how to scale your success with real data and proven best practices to use at your centers.
---
Letter from LineLeader CEO, Matt 
Companies like Netflix, Amazon, and Uber have set the standard for user experience. They've created technology-driven experiences that are digital, convenient, and simple. Today's consumers expect the same thing from their childcare experience. They want self-service options and convenience, and the childcare center that gives them that will earn their business. 
And it's not just families who have high expectations—your staff does, too. They don't want to deal with complicated technology, manual processes, and piles of paperwork. They want automation that saves time, engages families, and makes center management easier. The center that provides this has a better chance of attracting and retaining the right childcare staff. 
In the report, we'll review the challenges with today's childcare experience, what you should know about Millennial and Gen Z parents, and how a poor staff and family experience impacts your business. Then we'll share five key takeaways to help you deliver an exceptional childcare experience along with best practices you can implement at your center. 
---
We Appreciate You
Thanks to our LineLeader by ChildcareCRM customers for their feedback and loyalty. We're grateful to have them in the LineLeader family and to offer the only unified childcare platform with full-featured CRM software, a family engagement app, and childcare management software in one solution. 
Cheers, 
Matt Amoia 
CEO 
LineLeader by ChildcareCRM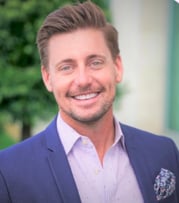 Not a User Yet?
Schedule a demo to see LineLeader in action.

Already a User or Simply Want to Learn More?
Download the benchmark report to expertly grow and manage your childcare business.
Additional Resources