Mother's Day at AMC Daycare
All My Children Daycare and Nursery School wished all a Happy Mother's Day in May!
What a fabulous Mother's Day! Check out what the children at our Rego Park AMC site made for the moms in their lives. Such beautiful cards!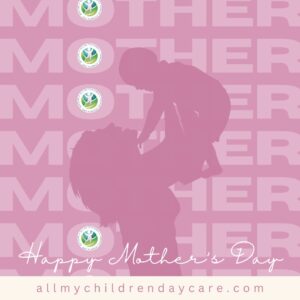 Thanks, Moms!
Mothers are special people in our lives. They love us unconditionally, support us through thick and thin, and always know how to make us feel better. Mother's Day is a great day to thank mothers for all they do for us. Let's show appreciation for their love, sacrifice, and hard work.
We can celebrate mothers in many ways, such as by giving them gifts, spending time with them, and simply telling them how much we love them. Mothers deserve to be celebrated daily, but Mother's Day is a special time to let them know how much we care.
Here are five ways to celebrate moms all year long:
Tell her you love her. It may seem simple, but a simple "I love you" can go a long way.
Spend time with her. One of the best ways to show your mom you love her is to spend time with her. Go out to lunch, take a walk together, or just sit and talk.
Help out around the house. Moms do a lot of work, so offer to help out around the house. This could mean doing the dishes, taking out the trash, or running errands.
Give her a gift. A simple gift is a thoughtful way to show your mom you love her because it shows you were thinking of her.
Write her a letter. A handwritten letter is a personal and meaningful way to express your love for your mom. Tell her how much she means to you and why you're so grateful for her.
Follow us on Facebook and Instagram.
---